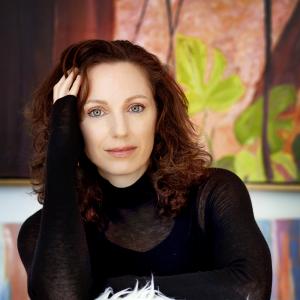 Maureen Doody
Artist member since 2020
Pro
Ottawa, Ontario
Maureen is an award-winning contemporary artist, writer, photographer and former elite athlete, from Ottawa, Canada.
Maureen's journey of intrinsic personal exploration has led her to become an abstractionist with international reach. Employing unconventional colours, compositions and tonal schema, her paintings are an authentic expression of 'revelations of self'; and by virtue, capture the transient nature of life and the essence of the human condition. An anthropologist, her paintings reflect her connection to the world around her, where one can discern reoccurring themes of truth, unity of nature, healing, reinvention, resilience, and the power of "I am".
Maureen holds a degree in Anthropology and Film Studies from the University of Western Ontario; and, a Masters in Cultural Anthropology from Carleton University. During her studies, Maureen competed on both the Varsity Basketball and Track and Field teams, is a multiple Academic All-Canadian and a 2018 UWO Sports Hall of Honour Inductee.  Throughout the course of her esteemed athletics career, including numerous national honours, Maureen was heralded as one of Canada's elite long jumpers.
Maureen conjointly conceived and launched one of Canada's most prestigious wedding/portrait studios.  Her award-winning work has had international reach and has been featured in national wedding publications.  
A cancer diagnosis in 2017 'awakened' the artist to pursue her passion for painting.
Maureen's early influence in painting stems from her east coast heritage, namely her late father, the renowned Newfoundland ceramicist William Doody. Under his guidance and mentorship Maureen developed and honed her skills as a painter in both oil and acrylic mediums.  In addition, she learned the craft of various ceramic techniques, such as glazing, staining, acrylic paint application and kiln firing.  
Maureen also had the privilege of further developing her skills and artistry in oil painting and relief/sculpture technique, in the mediums of wood and clay, from family friend and international artist, author and teacher, Fr. Herman Falke, O.C.A. (Life member of the Sculptors Society of Canada; painter and sculptor of the "human landscape").
In 2018, Maureen was selected as one of 17 "New" artists from across Canada for the 'Get Noticed' Art Exhibit at the Red Head Gallery in Toronto. This is a biannual exhibition of visual artists selected by Toronto gallerists noted for actively raising the bar for Canada's commercial art world. In addition, she was one of 35 artists selected by the Ontario Society of Artists for their biannual Emerging Artists Juried Exhibition.
Her paintings have been featured in Ottawa Photography and Art Label (OPAL) magazine and the international publications Studio Visit Magazine. Maureen's poetry and artwork was recently featured in the Grief & Acceptance issue of WILDFIRE Magazine.
Maureen is an active member of Arts Network Ottawa and the Ottawa Arts Council, and instructor for the student arts enrichment program for the Ottawa Catholic School Board.
Selected for numerous juried art exhibits, her work can be found in galleries and private collections throughout Canada and the United States. 
Maureen is currently in the studio creating new pieces for two upcoming solo Ottawa exhibits at the Shenkman Arts Centre, May - June, 2020 and Exposure Gallery, September - November, 2020.
---
Only thing you need when you leave the house
Lip balm! I'm obsessed!
In a previous life I was (a) ...
Nationally ranked track athlete (long jump) and competed nationally for over ten years. Training and giving back to the sport community are very close to my heart.
Favourite book
A Secret History by Donna Tartt. It would be my dream to adapt this story into a movie (hire me!).
When I'm not making art, I'm (a) ...
Writing!!! I recently had my poetry and artwork featured in WILDFIRE Magazine. I'm also in the process of writing a screenplay and two non-fiction short stories.
Why is art important to you?
I believe that art can forge the path to one's true self-expression and nurture a mind-body-spirit connection. Abstraction has allowed me to distill and better communicate my emotions and ideas about life, nature and our respective place within it. It is a means of exploring subjective experiences as a gateway to broader human concerns. I too, believe in the power of art to heal. I hope to engage, inspire and help others find and nurture their true purpose in life through art.
Select Past Exhibitions
2018
2018
2018
2018
2019
2019
2019
2019
2019
2020
What do you mean, "try"?
Try-before-you-buy with a 3 month rental. 100% of your rental payments go towards the purchase (interest free). Message the artist directly, and start the conversation.
---
Art made (truly) affordable
We make it easy for you to try art with smart payment plans and try-before-you-buy models.
See How It Works
---
You're covered.
Artwork protection is included on all art rentals up to $5K. Our Customer Care team is always here to help.
Contact Us
---
Unlock Trade Access
For industries including interior design, film/TV production, & real estate staging: rent original pieces that fit with your project vision, budget and timeline.
Apply for Trade Access
---
1% from every transaction goes towards a Canadian arts nonprofit.